Graphic Design
Graphic design is not just about style. It's about finding the best way to communicate your message. We'll help you produce materials that speak to your audiences in strong and clear ways. From stationery systems and direct mailers to annual reports and corporate brochures, we develop strategic communications pieces that reflect your brand's personality.
Our design work can be geared to match your existing brand image, or we'll help you to define a new look for all your communications with a complete corporate identity. It is a creative edge that is invaluable. A well-designed logo quickly and graphically expresses the qualities of your business, embodies the spirit of your company, and communicates positive attributes. In essence, it's a graphic representation of what and how your company will serve your customers' needs.
Together, we can create a stand-out logo.
Logo Creation
With these ideas in mind, it's time to schedule your appointment with Mynians to start designing your logo. When you work with Mynians, you have a host of services to choose from that fit your needs and budget.
Work with a specialist to help you create your logo from scratch. We have expert branding professionals that can take your ideas and create something new and exciting, or conceptualize something from scratch, making suggestions and recommendations on the visual and messaging components
Our professional designers have access to the best fonts, custom colors, images, and illustrations. We can even create custom fonts, artwork, and illustrations so your logo is truly unique.
We do more than logos. When you are ready to use your logo across your marketing and branding campaigns, we can help you produce all the print and digital marketing projects you need to make your business a success. Your materials will be professional and consistent, which are crucial to your branding efforts.
Website Design
The goal of Mynians, LLC is to delight our clients and create Web sites to suit your business or personal requirements. Each Project created is custom designed and developed after working with you to determine what's best for your needs and budget.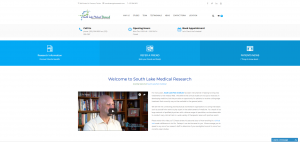 Our expert Web site design and development services result in visually appealing, user-centered Web sites that are fast-loading, easy to navigate, widely accessible, and search engine friendly. Our eye-catching, tasteful Web graphic images and photos accentuate content without dominating and are optimized to load quickly without compromising quality.
User-friendly, standards-compliant, accessible designs optimized for search engines and directories, U.S. Section 508 accessibility guidelines, usability, and device independence New Web sites, Web site redesigns, minor changes, updating Custom Web graphic images and retouching, including photo retouching Web standards, accessibility, upgrading existing Web sites to conform to Web standards and accessibility requirements, consulting, and training.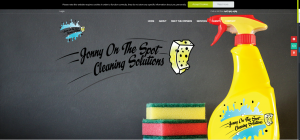 A website is your company's live billboard. It's on 24/7 for clients and prospects looking for information about your business. Your website happens to be one of the strongest ways to communicate your company's brand message. On top of it, your website is now more likely to be viewed on a mobile phone or tablet than a laptop or PC. With our web design services, you can create a website that informs, impresses, and influences.
With more people using the web to obtain information about the companies they work with, it's important to have a content-rich, brand-centric website that is optimized for desktop and mobile use.
When it comes to your sales efforts, your website can help you:
Drive leads online;
Support successful inbound marketing campaigns;
Improve Traffic;
Drive higher conversion rates.
Other benefits of having a powerful web presence are:
A mobile-optimized website can be viewed anytime, anywhere;
Can be found through search engines;
Always available;
Interactive;
Easily updated with the latest information, products, etc;
Shareable on social media sites;
Drives traffic to social media sites, and vice versa;
Works seamlessly with print marketing, with each enhancing the other;
Helps customers make informed buying decisions;
Provides existing and potential clients with much-needed information and support;
Allows existing and potential clients to become part of your community via opt-ins for emails, white papers, etc.

Mynians can help you develop the perfect website for your business. One of the great features of working with Mynians that you can start with your basic website and add-on advanced features as you need them. Our experts can help you pick a theme and the right content pages to meet your goals. In just a few easy steps, you can have a website that drives traffic, conversions, and any other business goals you are looking to fulfill.
Need more information on Web Design or ready to request a quote? Call us today at 407-374-2782 to speak with a trained Design expert, or request a quote online.