Capture photo's without invading
Photography is a vital means of human expression. It is a creative art form as well as an omnipresent cultural force that both mirrors and shapes everyday life. This makes it a uniquely potent, complex, and thought-provoking medium.
We invite people to see and understand the world in new ways through photography, from its origins in the nineteenth century to the present day.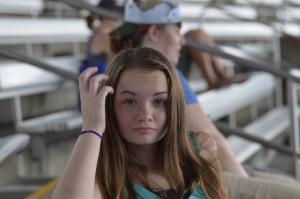 The best moments of your photo opportunity aren't staged; they happen naturally, and they like to hide. You need a photographer who can blend in the background, and then pounce to get you that shot, Ninja style.
What I do:
Capture what is happening organically, those little moments you are missing.
Jump in to direct you, just from time to time, when a good photo op presents itself.
Create timeless pictures you'll be happy to show your children, and their children one day.
Work alone as much as possible, and only use flash at very low settings when absolutely necessary.
What I don't do:
Make you miss 2 hours of your wedding day to produce pictures that you'll never look at.
Take pictures that are forced, out of character, that doesn't feel like you.
Use filters and gizmos that will be out of fashion 2 years from now.
Intrude on your wedding with all kinds of assistants and equipment.
When all the good Central Florida wedding photographers are taken, We are your #1 pick. (just kidding! we are always your #1)
Amateur Photos
An amateur photographer is one who practices photography as a hobby and not for profit. The quality of some amateur work is comparable to that of many professionals and may be highly specialized or eclectic in choice of subjects. Amateur photography is often pre-eminent in photographic subjects that have little prospect of commercial use or reward. Amateur photography grew during the late 19th century due to the development of the hand-held camera.
Commercial Photos
Commercial photography is probably best defined as any photography for which the photographer is paid for images rather than works of art. In this light, money could be paid for the subject of the photograph or the photograph itself. Wholesale, retail and professional uses of photography would fall under this definition.
The commercial photographic world could include:
Advertising photography: photographs made to illustrate and usually sell a service or product. These images, such as packshots, are generally done with an advertising agency, design firm, or with an in-house corporate design team.
Fashion and glamour photography usually incorporates models and is a form of advertising photography. Fashion photography, like the work featured in Harper's Bazaar, emphasizes clothes and other products; glamour emphasizes the model and body form. Glamour photography is popular in advertising and men's magazines. Models in glamour photography sometimes work nude.
Crime scene photography consists of photographing scenes of crime such as robberies and murders. A black and white camera or an infrared camera may be used to capture specific details.
Still, life photography usually depicts inanimate subject matter, typically commonplace objects which may be either natural or man-made. Still, life is a broader category for food and some natural photography and can be used for advertising purposes.
Food photography can be used for editorial, packaging, or advertising use. Food photography is similar to still life photography but requires some special skills.
Editorial photography illustrates a story or idea within the context of a magazine. These are usually assigned by the magazine and encompass fashion and glamour photography features.
Photojournalism can be considered a subset of editorial photography. Photographs made in this context are accepted as documentation of a news story.
Portrait and wedding photography: photographs made and sold directly to the end-user of the images.
Landscape photography depicts locations.
Wildlife photography demonstrates the life of animals.
Paparazzi is a form of photojournalism in which the photographer captures candid images of athletes, celebrities, politicians, and other prominent people.
Pet photography involves several aspects that are similar to traditional studio portraits. It can also be done in natural lighting, outside of a studio, such as in a client's home.
Animation
The Web is the ultimate customer-empowering environment. Your visitors decide where to go and what to see. And if they don't like their experience, your competitors are just a click away. Our mini commercials can help you provide a great solution.
Ask about our Video Production …